Mother's Day


What we all know for sure is that there is a day specially set aside to honor our mother's, grand-mothers, step-mothers, foster mother's, and any other maternal figure in our lives. That much we are sure of! We are so sure of it that millions of dollars are spent each year to insure that our Maternal figures know that they are appreciated!

We also know that we do this on the second Sunday of May.

Traditionally, we know, that Mom's often receive dinner out, candy, flowers, jewelry and a myriad of other gifts to let her know how much she is loved. It's a wonderful tradition to have that extra special day to show Mom that you love her.

In trying to research the beginnings of this tradition, there seems to be quite a bit of discussion about WHO deserves the honor of being the one who thought it up.

Celebrations of motherhood can be traced back to the ancient Greeks and Romans, who celebrated their Mother goddesses, Rhea and Cybele.

Before the Civil War, Ann Reeves Jarvis, West Virginia, helped start "Mothers' Day Work Clubs" to teach local women how to properly care for their children. In 1868, Jarvis organized "Mothers' Friendship Day" for mothers to gather together with former Union and Confederate Soldiers to promote reconciliation.

In 1870, Julia Ward Howe, an abolitionist and suffragette, wrote the "Mother's Day Proclamation", a call to action that asked mothers to unite in promoting world peace. In 1873, she also campaigned for a Mother's Peace Day to be held every June 2. It continued to be held in Boston for about ten years under her sponsorship, but died out after that.

Also, in the 1870's, Juliet Calhoun Blakely, a temperance activist, inspired a local Mother's Day in Michigan.

In 1904, Mary Towles Sasseen and Frank Hering (then President of the Fraternal Order of Eagles) worked to organize a national Mothers' Day.

In 1907, Anna Jarvis, daughter of Ann Jarvis, pushed for the recognition of Mother's Day and it became a US Holiday in 1914 due to her efforts. It is also said that she would 9 yrs later denounce the holiday's commercialization spending all of her inheritance and the rest of her life fighting what she saw as an abuse of the celebration. In 1948, she was arrested while protesting the commercialization of it and said she had wished she had never started the day because it got so out of control. She died later that year.

I think it is safe to say that although Anna Jarvis is the one responsible for gaining the national holiday, she was not the first or only one to have thought of honoring mothers or held private or small public celebrations.



Happy Mothers Day to all Mom's out there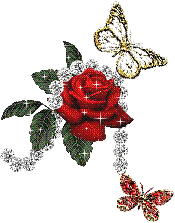 Websites:
Time and Date
History.com
Wikipedia


Glitter Graphics

back my first page